We've talked about Low-Flow toilet conversions before. Hopefully you had a chance to read, "See How Easily You Can Save Water One Flush at a Time" where we talked about the Perfect Flush being introduced by Brondell at the West Coast Green Convention. It will be available in January 2009.
For those of us who can't afford around $150 for this type of product, and would like to do our part – we found one for under $50!!! The Controllable Flush
, offered by Gaiam.com, is only $36.00 and will help you convert your standard toilet to a low-flow toilet without the need of a tool or plumber. (Although one of the reviews mentions they needed a pair of pliers.) It's said to save you up to 35,000 gallons of water a year – now that's Earth friendly and practical. It's quite simple, all you have to do is flush down for liquid (a conservative 1.5 gallon flush) or lift the handle for a more powerful flush when you need. This is great for apartment dwellers who want to save a little money in these economic hard times as well as go the Earth friendly route in saving water.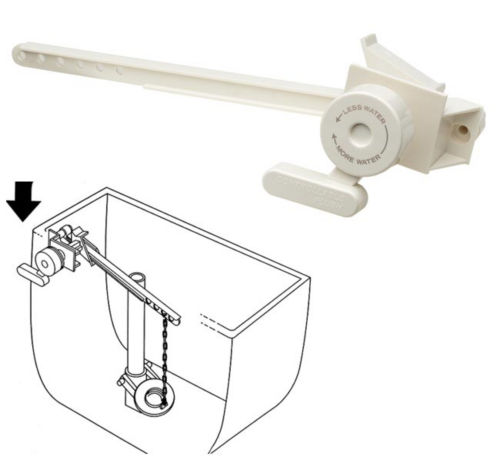 If you're looking for other low-flow technology, check out the Oxygenics X-Stream

low-flow showerhead for only $19.00.
Naturally Earth Friendly was born out of a love for everything healthy and good for our bodies and planet. This includes tips to adjust our everyday lives, environmentally conscious efforts we can make and smarter natural products that help make a difference. It's possible to head towards a more sustainable future and we can do it together.